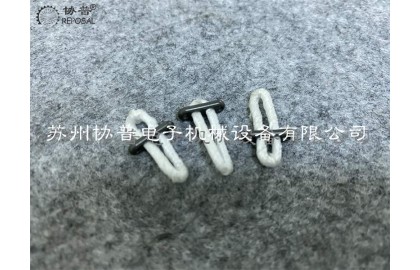 04/07/2022
    REPOSAL® Winding Machine successfully overcomes the difficulty in the winding process of closed coils of fixed-length titanium plates with loops.
These tiny looped titanium plates are shown here, small metal structures approximately 12mm long, 4mm wide and 1.5mm thick, and have a row of four circular holes through them, two of which are for The main body pulls the suture through, and the other two upper holes are used for the passage of another group of seam lines. The structure is small in size, and it is necessary to form a closed connecting loop through the structural member, and the closed connecting loop is formed by twisting the yarn fibers of the loose structure. A closed high-strength braided coil is passed through the middle, which seems simple, but its core technology is reflected in the Loop, that is, a high-strength coil, which is woven evenly, tightly, non-woven, and without joints.
This kind of titanium plate with loops is divided into two types, fixed-length type and adjustable type, especially the fixed-length type, whose length ranges from 15mm to 60mm. It is necessary to wind this closed loop in the middle of a titanium plate with such a small volume. Coils, and because the number of colonies cannot exceed the standard, cannot be wound by hand, but must be wound by
equipment, which is extremely difficult to process. Its structural parts are small in size, and the diameter of the holes is only 1-1.5mm. It needs to form twisted yarns under such conditions, so this product has always been processed manually by hand, and its efficiency is low and consistent. Sex is hard to guarantee.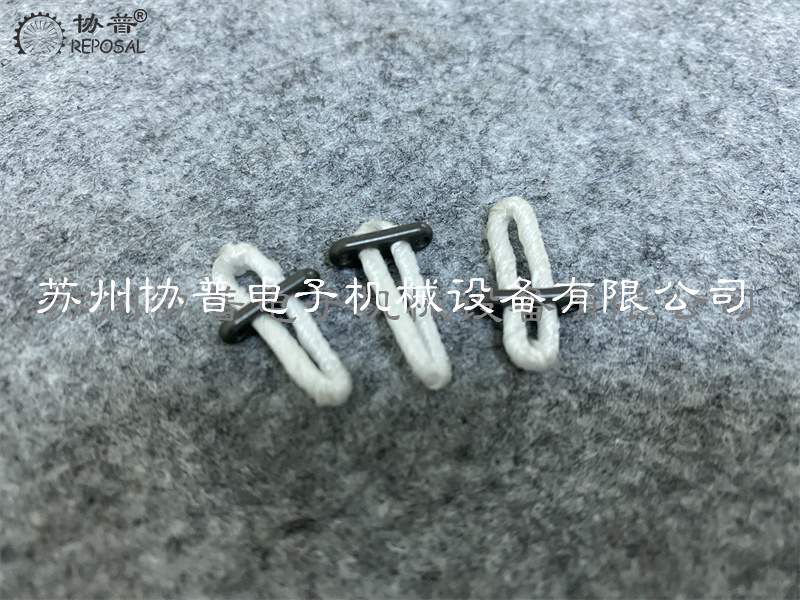 Because of the small size of the structure, the diameter of the hole is only 1-1.5mm, and it needs to form twisted yarn under this condition, so this product has been processed manually, and its efficiency is low. Consistency is difficult to guarantee.
   REPOSAL® Winding Machine successfully developed this equipment according to the customer's request, completed the simultaneous formation of a closed loop (including fiber bundles with a loose structure) and passed it to the porous structural parts, and maintained the twisted structure, which greatly improved the closed loop. The winding efficiency, in addition to obtaining the incomparable consistency of pure hand-made, makes the product have the conditions for large-scale production.